All praise the king, all hail the king,
shower your love and bring the wishes.
Sing to the man your love,
the man who grew up without any riches.
Half a decade ago a star was born. Not the cosmic kind but the man who would grow up to be Shah Rukh Khan. On his 52nd birthday, let's celebrate the man worthy of a celebration.
Being a Bollywood crazy country it's quite common to see friends bicker among themselves about their favorite star/actor. The 3 Khans take the cake when it comes to capturing the market share of people's hearts. The debates range from who's the better actor to who's less of a wussy. Now while everyone is entitled to their opinion, SRK beats everyone without even breaking a sweat.
I'll tell you why a huge bunch of people revere the man that is Shahrukh Khan. Bollywood has come to be known as a hotbed for nepotism. As seen recently a lot of stars, current and yesteryear, made their mark in the industry thanks to the hard work of some family member. Many got it easy, almost on a silver platter. Not SRK though.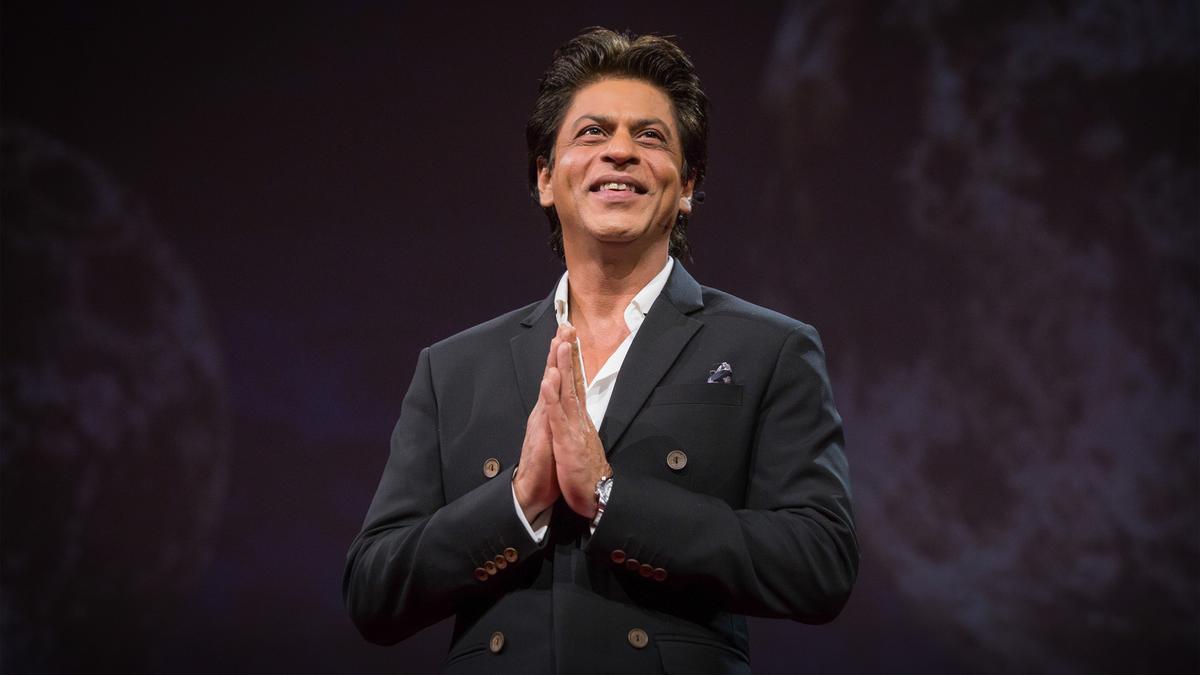 We've all heard about the modest background from which SRK hails. Having lost both his parents at an early age too couldn't have been easy. With no affluence of the rich or influence of the well-known, rose a man to heights that even the most cushioned 'stars' couldn't reach. Through sheer hard work, grit, determination and a witty mind gifted by God, SRK modelled himself into a success which will not be easy to emulate.
He had no Godfather, no money and no power of any kind. It was only a dream that he had seen. One he knew he had to achieve. We've seen through various interviews the man's envious wit. And with that wit came an acumen so strong that it made SRK the second richest actor in the world. The guy might not be the best actor in the truest sense of the word. But he became an almost Midas, turning to gold whatever he touched more outside the industry than inside.
Being a Shahrukh Khan fan comes at a price though. Like I said he's not the best actor out there. And of late the man hasn't been making some good film choices. It particularly gets frustrating for his true fans who know his acting prowess. A man who doesn't know acting couldn't have pulled off what he did in Swades and Chak De. A man who is not an actor wouldn't experiment how he did in Hey Ram or Fan.
The issue is in our country actors have to supply into the demand. Numbers speak for themselves. Swades one of SRK's most challenging and real roles earned only 15 odd crores compared to Chennai Express, a no-brainer of a movie which earned more than 200 crores. Remember he's got great acumen. In his quest to feed the audience what they want he's made choices which true loyalists can understand but not forget. He does keep giving us a glimpse of the actor inside him though. One just hopes he continues doing so.
Happy Birthday Shahrukh. You are and will remain my favourite celebrity. You are a man who comes across as an inspiration more than anything else. A man who taught many like me how to love and how to dream. And if your life is to be taken as a measure, then dreams do come true. Thank you and have a great one.